The Azrieli Sarona Tower is a 56 floor + 7 floors below ground skyscraper in the Sarona neighborhood of Tel Aviv, Israel. The second tallest building in Israel and one of the most unique with its twisted and double-glass wall that reflects the sky, the 1.4 Billion NIS structure has become Tel Aviv's latest icon.

<< Download the full case study >>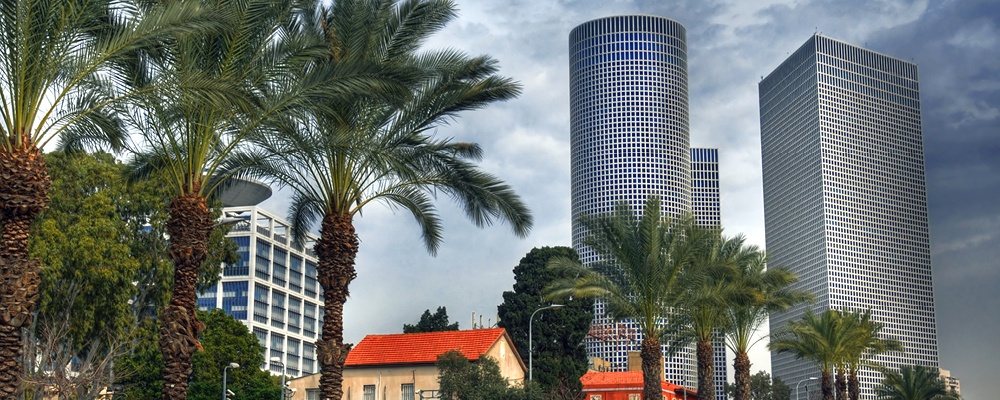 The Challenge: Safe and Reliable Water
Delivery 24/7
Multi-use high-rise buildings have complex water supply needs, and the Azrieli Sarona Tower is no exception. The building has four main water supply systems – for potable water, fire protection, sprinklers, and a gray (recycled) water system used for toilet flushing. The building's water reservoirs are exceptionally large due to the size of the building and projected water needs of its occupants.
As with any high-rise building, the project's contractor, Electra, and its planner, Yosha Consulting Engineers Ltd., needed to ensure that water pressure falls within acceptable limits on every floor to ensure adequate water system performance at all levels without damage to pipes and system components.
In addition, the Azrieli Sarona Tower water supply systems needed to be ultra-reliable and safe. Because of the huge size of the reservoirs, the failure of any one water system's level control valve could cause major flooding and/or significant damage to the building and/or property stored in it. Selecting appropriate pressure control valves and level control valves was therefore a top priority for the project in order to ensure safe, uninterrupted water delivery 365 days, 24 hours a day – without even one second of downtime.

The Solution
Download the full case study here to learn how BERMAD's solution enabled all four water supply systems to work smoothly and continuously.