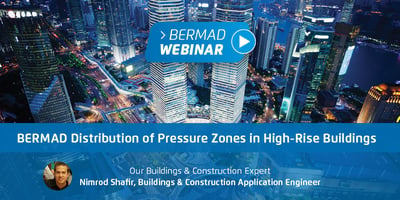 In a recent BERMAD webinar, "How to Design & Implement a Pressure Reducing Station for Extreme Pressure Difference," Nimrod Shafir, our Building & Construction Application Engineer talked about the challenges of designing and implementing water supply systems in high-rise buildings that ensuring reliable water supply and stable pressure to all levels at all times.
Read More
Topics: Building & Construction, Level control valves, Pressure Reducing Valve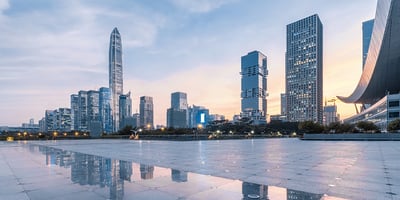 The Shenzhen OCT Tower is an office building and commercial complex located in a dynamic business area of the Nanshan district in China. It was designed by Parsons Brinckerhoff Consultants Private Limited and developed by Shenzhen OCT Properties Company Ltd; and is comprised of a main 300 meter high-rise building (60 floors) and a few low buildings.
Read More
Topics: Building & Construction, Level control valves, Pressure Reducing Valve
Load More