On a large construction project, time is of the essence. Delays are costly not only in terms of the project itself, but because they can impact future business. Ease of installation is therefore an important consideration when selecting water supply valves. Where multiple valves are used in a project, a hard-to-install valve can add significantly to completion time.
This is one reason BERMAD manufactures and supplies all of the control valves in our three main valve series – 400E, 400Y (Torrent) and 700 – with Victaulic grooved ends. BERMAD is an official partner of the mechanical pipe joining system developer Victaulic – the largest manufacturer of grooved connections in the world. These high-quality grooved ends are the accepted standard for grooved connections, and are known to help shorten valve installation time and keep construction projects on track.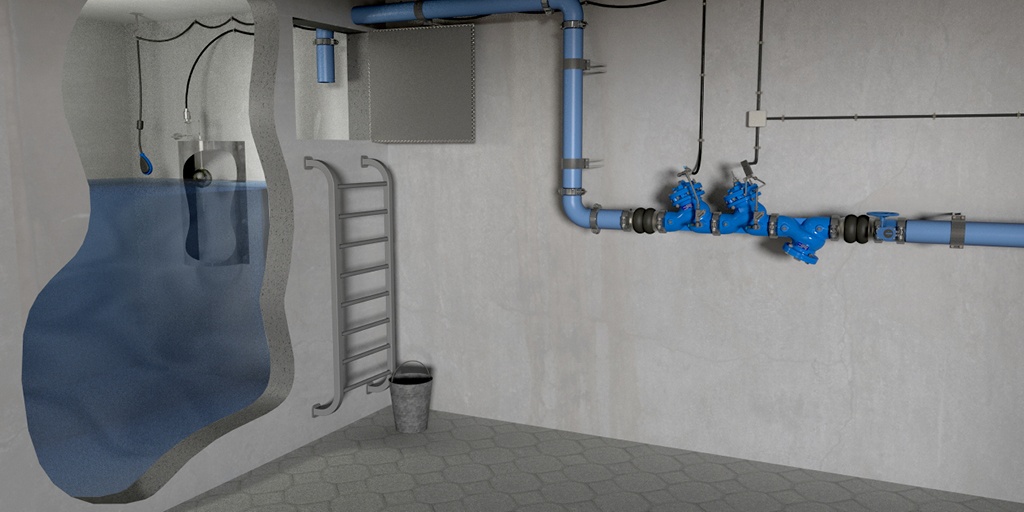 3 Reasons Victaulic Grooved Ends Make Control Valve Installation Easy
The combination of BERMAD valves with Victaulic grooved connections is an excellent one. In partnership with Victaulic, BERMAD valves come with the grooved connection built-in, and are compatible with Victaulic's leak-tight couplings.
Grooved connections offer the following benefits for the contractor onsite:
Faster installation.

Grooved ends

shorten the time and effort needed for installation. BERMAD valves can be quickly and easily installed with a wrench using

Victaulic

couplings, without the need for time-intensive welding. Many

Victaulic

couplings are preassembled with no loose parts to enable rapid and trouble-free installation.


Suitable for tight spaces.

Unlike welded pipe and valve connections, BERMAD valves featuring

Victaulic

grooved ends

can be installed using minimal equipment. This enables the safe and fast installation of valves in smaller and tighter spaces.


Flexibility

. Use of

BERMAD valves with grooved ends

give the contractor a lot of flexibility during installation. The connection between the valve and the pipeline is sealed with a gasket rather than using a weld. For this reason, it is not necessary for the two components to be perfectly aligned before connecting. For example, if the valve needs to be installed at a slight angle, it's possible because the grooved connections allow for more leeway than is possible with other connection types such as flanges.
BERMAD manufactures valves with built-in grooved connections for all water supply systems in a building, including fire protection valves and drinking water valves. BERMAD valves with grooved connections are also suitable for use in high pressure applications, such as in high rise buildings or for fire protection.
BERMAD valves are manufactured to withstand the following line pressures:

400 series – up to 17 bar / 250 psi.

400Y & 700 series – up to 27 bar

/ 400 psi.
No Welding Required
Another significant advantage to using BERMAD valve fittings with grooved connectors is that the installation process doesn't require any welding of the pipelines. There is therefore no need for the plumbers or installer to have experience in welding. In the face of today's shortage of skilled welders, this is a welcome feature for many contractors and project managers. It can help avoid project delays due to welder availability. It can also help to lower labor costs for a project.


BERMAD Valves with Grooved Ends Save Time and Installation Costs
In addition to the above advantages, time and money spent on valve installation can also be reduced by using grooved valve connections in other ways. When using BERMAD valves with grooved connections, there is no need to buy or install gaskets, flanges, bolts or nuts. Contractors do not need to worry about compatibility issues between different components of the system. There is only one standard connection, and the only thing that varies is the diameter size.
This means less space and money tied up in inventory, and reduced chance of miscommunication when ordering products. Construction workers appreciate grooved connectors, too. Valves with grooved ends are more compact and lighter than those with bulky flanges. This enables easier handling and reduced fatigue for workers.
For more information about the benefits of using BERMAD valves with built-in Victaulic grooved ends for your next water supply project, contact us here to connect with a BERMAD representative in your region.