After years of planning, a new high-speed train from Jerusalem to Tel Aviv was finally opened in September 2018. Travelling at speeds of up to 160 km/h, the train passes through hilly terrain, tunnels and bridges on it's way to Tel Aviv's international airport. Millions of people use Israel railways every year. Because the line runs between the airport and Jerusalem, the volume of travelers is expected to be high.
While the journey time is only 20 minutes and covers 56 kms, the train passes through nine bridges and eight tunnels. The project broke a few local records, including the longest bridge in Israel (1.25 km), the highest bridge in Israel (90 m), the longest tunnel in Israel (11.6 km) and the deepest train in Israel — Jerusalem's Navon Station is 80 meters below ground. At the entrance to the city, the train goes underground until it reaches the station.1

By their nature, tunnels are one of the worst environments for a fire, since they are underground, less accessible and often far from towns or cities with firefighting equipment and teams. Tunnel fires frequently result in fatalities, which is why fire protection systems are a critical part of overall planning.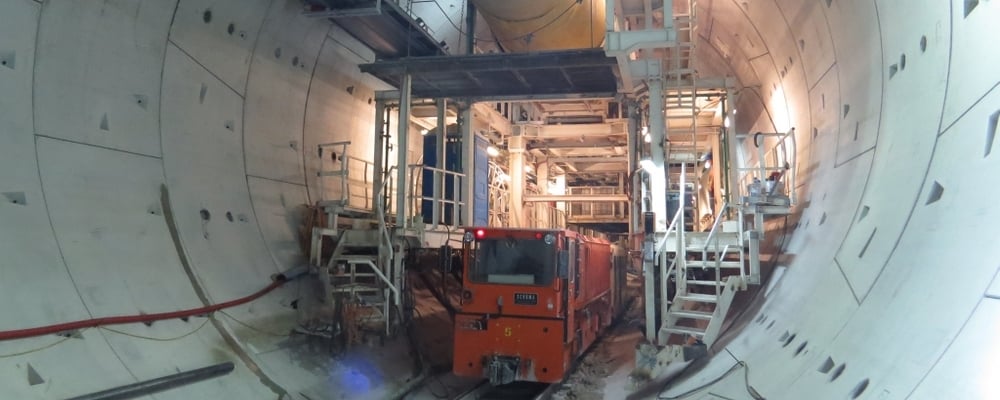 Photo credit: Wikipedia Commons
The Challenge
Providing adequate fire protection on this key route was a major priority for the project team. Bermad was responsible for supplying reliable and effective control valve stations which must ensure a continuous water supply in all conditions. The valves have to operate under a standard pressure of 2 to 7 bar. Bermad utilized approved valves certified for firefighting applications for the train line.
Bermad's Solution
Bermad supplied and commissioned 14 control valve stations in a line that supplies water for a fire hydrant system serving the express train line.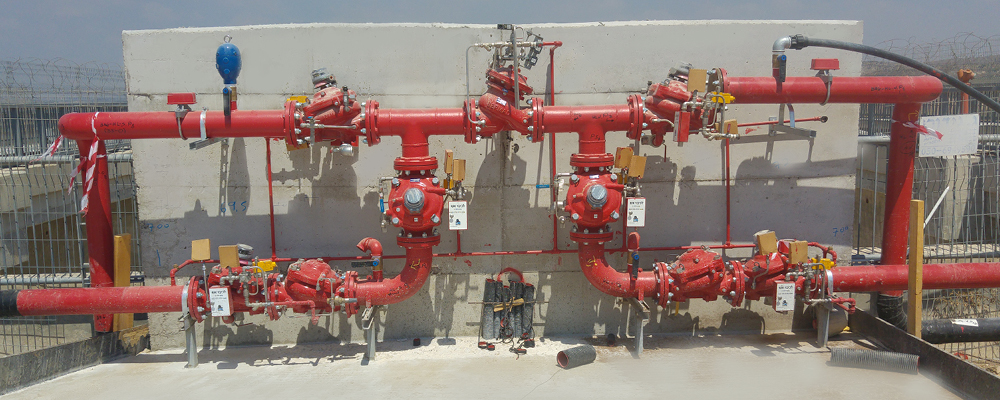 The control valve stations include Torrent FP-42T pressure-reducing valves with dedicated electrical remote-operated isolating valves. Doing so increases safety when there is a possibility of a damaged pipe. The stations are designed with two branches and an additional middle branch for low fire water consumption. The source of the water comes from an 8"-line which connects to Jerusalem's municipal water network. Bermad Torrent FP-42T Pressure Reducing Valves of 8"-diameter were installed at a depth of 75 meters near the International Convention Center, Jerusalem.
Further on, the line splits into two tunnels with lines reduced to a diameter of 6". Due to the topographic slope, the water pressure must be lowered by pressure reducing valves. In each system of control valves, electric shutoff valves are installed that can be opened and closed in case of emergency.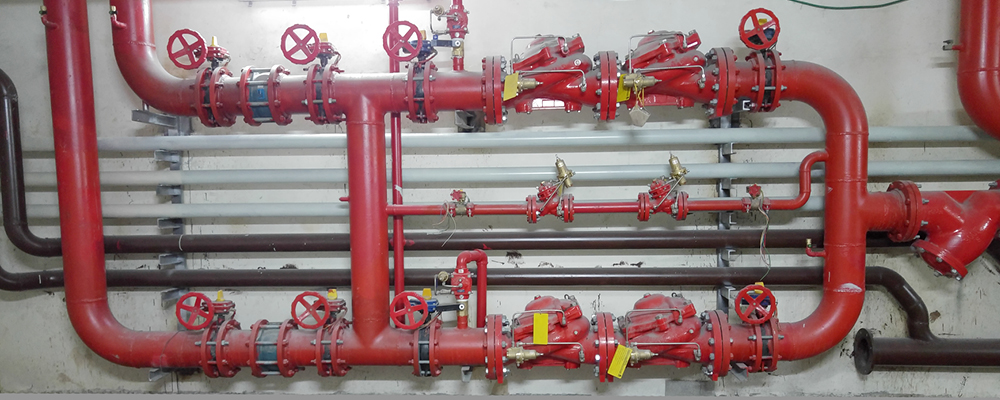 All valves utilized in the project are manufactured with special materials including a high build epoxy coating and a stainless steel control loop to protect against corrosion. Bermad valves are UL listed & FM approved. Each electric /hydraulic valve connects to indicators in the control room, showing the position of the valves. The control valve stations have been commissioned and are operating as planned.
Need advice on installing control valve stations? We can help!
Determining the right pressure reducing valves depends on many factors. BERMAD engineers are available to offer technical expertise when you need it. To get in touch with a BERMAD representative who can help you find the ideal solution to protect your high-rise water systems and the consumers who use them, contact us here.

1 Eran Gabay