An internal control valve, also known as a tubeless valve, is commonly used as an on/off valve in residential landscaping and turfs applications.
The use of internal control valves is less common in commercial irrigation but can be found quite often in greenhouse applications as they allow operational flexibility (N.O. valve and N.C. valve). Internal control valves can be also found installed in the in-field headworks of some agricultural communities around the world.
In most of irrigation applications, it is custom to use an external control loop valve which is usually 3-Way control. In contrast, an internal control valve is usually 2-Way control, which is simply a hydraulic valve designed in such way that all required water passages for the valve operation are internal and located inside the valve body.
In a 2-Way internal control valve, the line pressure enters the valve control chamber through an internal restriction (inside the valve body). The closed solenoid causes pressure to accumulate in the control chamber, thereby shutting the valve. Opening the solenoid releases more flow from the control chamber than the restriction can allow in. This causes the pressure in the control chamber to drop, allowing the valve to open (see Image 1).

Image 1: Internal Feed Valves
An internal control valve or tubeless valve is also called an internal-feed valve or internal-bleed valve. But, no matter what name you choose, there is no denying that tubeless valves have several benefits:
Maintaining a dry environment, therefore:

Minimizing slipping hazards in the area around the irrigation system and providing safe working environment

Preventing water stagnation and puddles that can be a breeding ground for mosquitos

Reducing weed growth and providing easy excess to maintain the valve

Avoiding mud-holes in pit installations

Allowing easy, safe, compact and protected installation that is suitable for systems with limited space. Tubeless valves are easy to store in an irrigation cabinet as they have no external control tubes. This also makes it possible to lock the irrigation cabinet, which is important for security measures, as illustrated in the image 2.





Image 2: Tubeless valves in an irrigation cabinet
Reducing the possibility of damaging the valve's control tubes by animals or by people

Enabling quick closing & opening of the valve

Offering operational flexibility: normally open valve, normally close valve


Internal control valve configurations
In the case of tubeless valves, the most common control accessories are solenoids for on/off valve application. Such solenoids are installed on the valve cover on a "built-in" base with no control tubes connecting the valve and the solenoid, as shown in Image 3. The valve cover has been uniquely designed for the best performance (known as a BERMAD electric cover).

Image 3: Difference between valve with internal control loop (left photo) and valve with external control loop (right photo)
BERMAD offers two plastic valve options for internal control valves (tubeless valves):
Series 100

–Internal control loop is available for diameters from

1½''

-4"

Series 200 –Internal control loop is available for all of

the diameters in this series (1½''-2")
There are a few possible configurations for internal control valves, for example:
1. N1-Normally closed valve, 2–Way control, internal feed and bleed with an electric cover. This model can be 110-2W or 210-2W. This is actually an on/off electrical valve and is solenoid operated.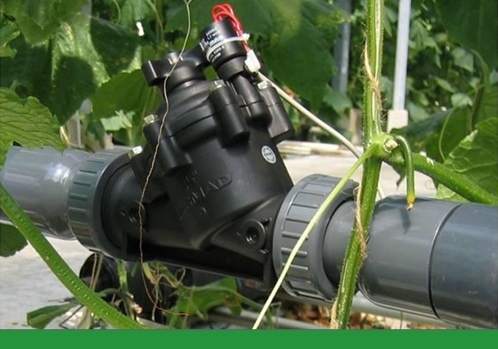 Image 4: Internal Control Valve 110-2-Way
2. N3-normally open valve, 2-Way control with internal feed and hydraulic cover used as a level control valve with a mechanical float. This model can be 150-60-N3 (2W) or 250-60-N3 (2W).
BERMAD also provides solutions that combine the internal control with external accessories such as pilots to minimize the number of control tubes on the valve. For more available configurations of internal control valve, please consult with our customer service.
Due to the 2-Way control loop, these tubeless valves can open and close very quickly, and are therefore also excellent for projects such as cooling synthetic football fields, road dust suppression or creating the effect of falling water in water fountains.
Moreover, because the valves are made from plastic, they are also cost-efficient, environmentally friendly, and chemically resistant.
Internal control valves & level control applications
Tubeless valves can also be used for level control applications for animal drinking water basins, fertilizer mixing tanks in greenhouses, balancing tanks for swimming pools, or any small-to-medium size reservoirs.
Level control valve with bi level electric float - Model IR -150-65

.
This valve is hydraulically operated diaphragm actuated control valve that controls reservoir filling in response to an electric float switch signal opening at pre-set low level and shutting at pre-set high level.

Image 5: Level control valve with bi level electric float
Level control valve with mechanical modulating horizontal float - Model IR-150-60

.
This valve is a hydraulically-operated diaphragm actuated control valve that controls reservoir filling to maintain constant water levels regardless of fluctuating demand. For more information, download the brochure here.
At BERMAD, we understand the importance of easy installation and maintenance, simple design, and durable, industrial-grade materials. Our internal control loop valves have been created to be simple, efficient, cost-effective, and provide a safe working environment.