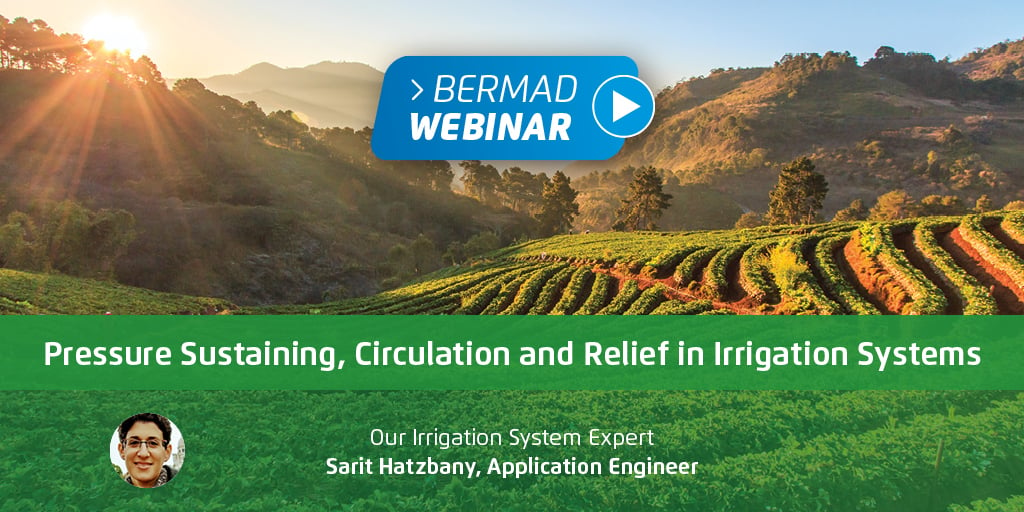 In a recent BERMAD webinar, "Pressure Sustaining, Circulation and Relief in Irrigation Systems", our Application Engineer Sarit Hatzbany took a closer look at pressure sustaining principles of operation and the key differences between relief, circulation and inline sustaining valves.
Read More
Topics: Irrigation, BERMAD webinar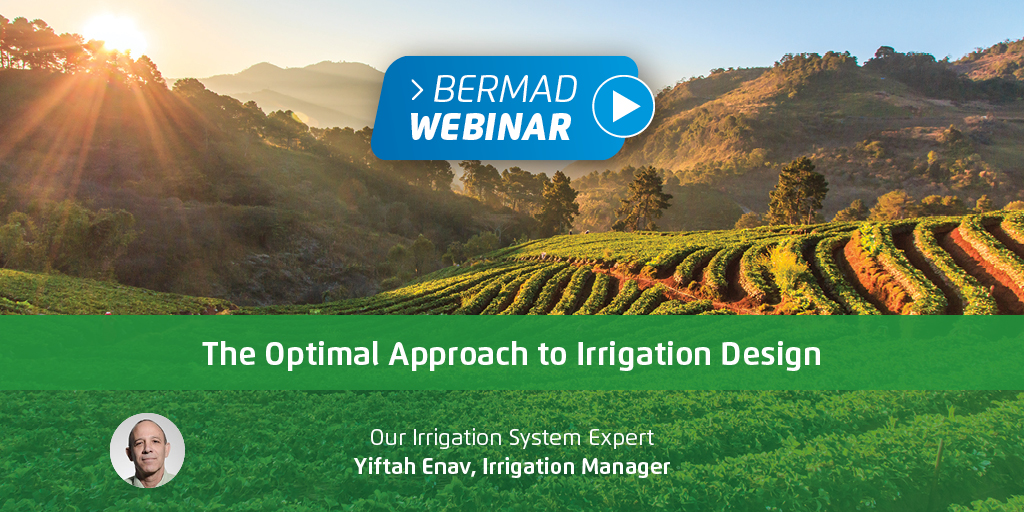 In a recent BERMAD webinar, "The Optimal Approach to Irrigation Design" our Global Irrigation Unit Manager, Yiftah Enav presented BERMAD's Design Approach when facing the multiple considerations in project design.

Yiftah chose to start our Webinar Series by presenting basic terminology combined with theoretical rules-of-thumb referring to achieving optimal irrigation uniformity.
Read More
Topics: Irrigation, BERMAD webinar
Load More