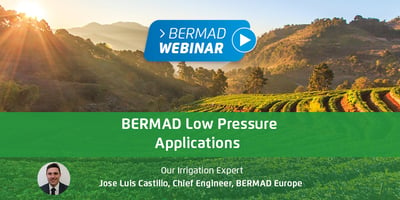 Irrigating with the lowest possible pressure is becoming more common due to the cost increase of energy & pipes as well as upgrading irrigation systems from flood to pressurized irrigation. In the upcoming webinar, we will share some of BERMAD's solutions for low pressure applications and for optimizing irrigation system pressure helping to reduce projects cost, minimizing water losses and allowing uniform irrigation.

Read More
Topics: Irrigation, BERMAD webinar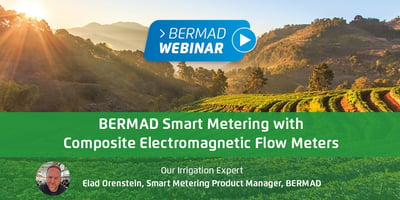 As the agriculture industry continues to undergo a digital transformation, BERMAD continuously strives to provide new ways to deliver data quickly and easily. In other words, Smart Metering. Mag meters provide data on flow indications, totalizers, line pressure & temperature, logs and much more. In this webinar, we will talk about the benefits of using mag meters in collecting accurate data and making it available anywhere, anytime.
Read More
Topics: Irrigation, BERMAD webinar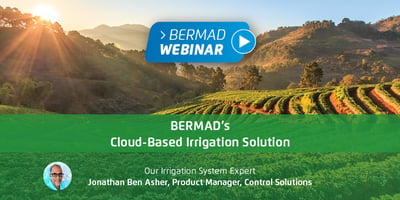 OMEGA irrigation controller series together with BERMAD Cloud Web access and smartphone app offers an advanced cloud-based control solution for your irrigation and 24/7 connectivity with your installation over the internet. Omega is a standalone battery-operated controller that offers a user-friendly and cost-effective solution for irrigation systems, water distribution, data acquisition and pre-paid systems
(districts & consortiums).
Read More
Topics: Irrigation, BERMAD webinar