Since the turn of the last century, hydraulic control valves that utilize line pressure as the energy source for their operation have been used in water supply systems. These valves are used for specific control functions that include pressure and flow control, water level control in tanks and reservoirs, remote open and close, and more.
While double-chamber valves were available from the start and were perceived as being of high quality and great value to water systems, they were also seen as being more complex, more expensive, and as having a higher cost of failure than single-chamber valves. For this reason, traditionally, single-chamber control valves were more commonly used in municipal, agricultural irrigation, and institutional landscaping systems; and double-chamber valves were mainly used in process industries and industrial or high-end systems including power plants, hospitals, luxury hotels, and high-rise buildings.

Awareness about energy savings leads to need for more efficient water supply systems
However, more recently, rising awareness about energy savings and environmental protection has led to an increasing need to design water supply systems that are more efficient and can operate at minimum pressures. This poses a dilemma for system designers and implementers. On the one hand, the single-chamber control valves are traditionally more cost-efficient and answer most of the needs of municipal and agricultural water supply systems. On the other, they are limited in their functionality when scenarios such as low line pressure occur, or when proportional pressure reduction or fast closure is required.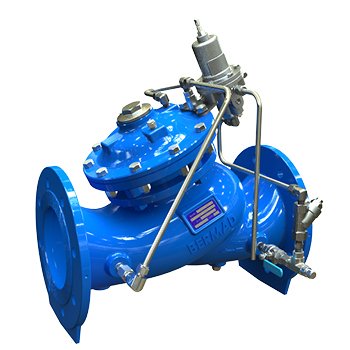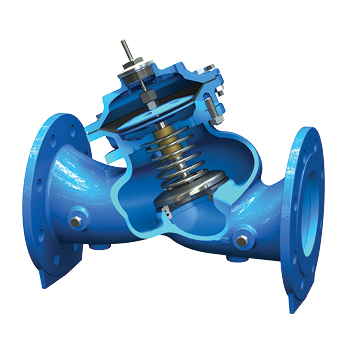 Reduction in cost gaps between single- and double-chamber valves
To solve this challenge, manufacturers are now designing products that have been adjusted for reduced pressure rating systems. This, together with the development and design of new and innovative production technologies, has led to a reduction in the cost gaps between double-chamber and single-chamber valves. This enables designers and water system owners to more easily integrate double-chamber control valves instead of single-chamber control valves into more common applications and systems, which enables the smooth, accurate, secured, stable, efficient, and cost-effective operations of these systems.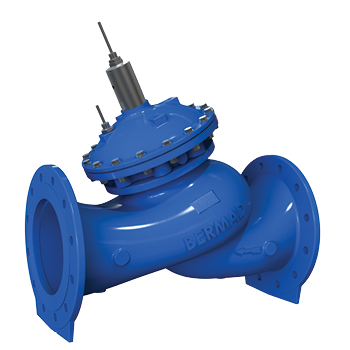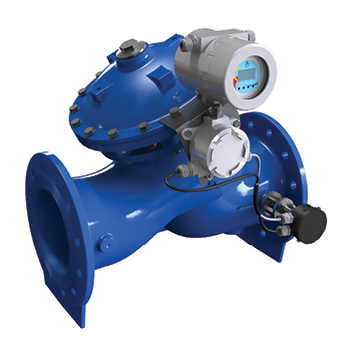 But what happens in cases when single-chamber valves have already been implemented in water supply systems and the operating conditions and system requirements change?
In these cases, replacing the single-chamber valves with double-chamber valves is usually impossible or really challenging and costly as it entails the disassembly and reassembly of parts of the valves, as well as the replacement of all the seals on the valve – with one exception… the BERMAD 700 SIGMA series double-chamber control valve.
Watch this video to see how a BERMAD 700 SIGMA series single-chamber valve can easily be converted into a double-chamber valve in a matter of minutes.
The only control valve on the market designed for easy conversion from single- to double-chamber
In addition to being cost-efficient and the same size as its single-chamber valve counterpart, this valve also offers major benefits including fast and powerful non-slam closure, regulating with a three-way pilot, and pilot-less proportional pressure reducing; and most importantly, it is the only control valve on the market designed to enable easy conversion from a single-chamber valve to double-chamber valve – without the need for any special tools or extra parts.
This flexibility is critical for system planners and operators wanting to replace single-chamber valves in water supply systems with double-chamber valves.