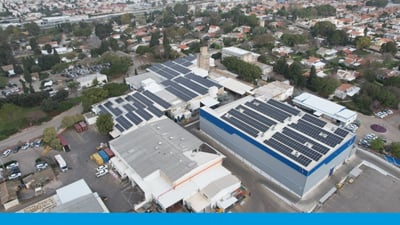 From its inception 57 years ago until today, BERMAD, a world leader in water flow management and control, continues to operate its business with a strong focus on sustainability.
The company develops and manufactures unique standout products and solutions, in terms of their quality and suitability for customers' needs, long service life and minimum cost of ownership as well as in terms of their hydraulic and energy efficiency.
Read More
Topics: Waterworks, Control valves, Valves, Flow control, Flow Control Valves, Hydraulic Flow Control Valves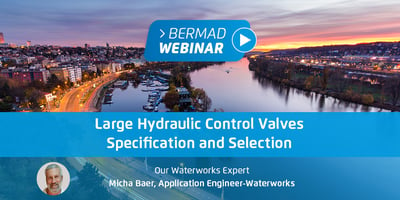 In our recent webinar "BERMAD Large Hydraulic Control Valves - Specification and Selection", our waterworks expert, Micha Baer, talked about the History and the need for Large Control Valves, discussed the Various types, Pros and Cons, Requirements and Specifications, Features and Benefits, and presented Case Studies of Large Hydraulic Control Valves Projects.
Read More
Topics: Waterworks, Control valves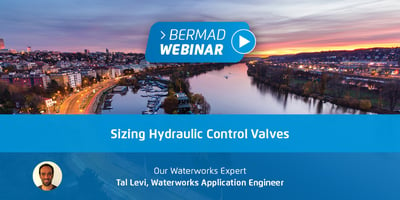 Proper valve sizing is a vital factor in water system design. Accurate sizing is critical to achieving optimal efficiency, stable operation and system/valve longevity. That said, choosing the right valves can be a complex and time-consuming task as water system designers need to take multiple factors into account. In this webinar, we learned how to use BERMAD's Sizing software.
Read More
Topics: Waterworks, Control valves