Monterrey, the capital city of Nuevo Leon state in Mexico, faces a number of challenges. With the current population of almost five million people, the city has had to develop new sources of water and now relies on surface water for about 60 percent of its water supply. Given its vulnerability to water shortages in the face of continued growth, the city continues to look for ways to mitigate water loss within its distribution system. Leakages, and frequent bursts in distribution lines continue to be a problem.
<< Click here to download a PDF version of the case study >>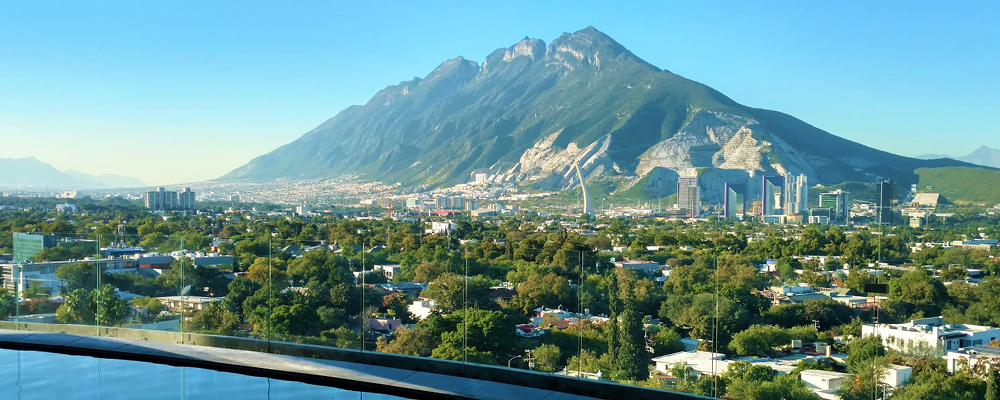 Pressure management is about dealing with pressure during low demand hours. Without adequate pressure management, pressure at the critical point – the furthest point downstream in the system that water must be delivered – varies relatively to the real-time water consumption. In Monterrey's system, during times of peak demand, pressure in the pipes is generally offset by water withdrawals. However, without a change in pressure to adjust for lower consumption at night, the pressure in its distribution system increased, causing leakage and pipe bursts. Monterrey needed a cost-effective way to reduce the average pressure during non-peak hours.
Bermad Mexico's solution to the Monterrey's problems was to install pressure reduction valves (PRVs) at strategic points in the system to manage the pressure so that during low-demand periods, the minimum critical pressure dropped at low-demand times, such as the afternoon or at night. The utility conducted an hydraulic analysis and reviewed the sectorization of the entire system to determine where the new valves would have the greatest impact. Then, in addition to providing the necessary valves, Bermad provided the training to utility staff to help them bring the valves online and teach them how to properly calibrate and operate them.
---
BERMAD Mexico is a wholly owned subsidiary of BERMAD, responsible for the marketing and distribution of Bermad's products to Central America. Located in Lerma, Bermad Mexico's 1600m2 office and logistics center is stocked with a wide range of products to enable fast supply to customers. In addition, the production hall is fully equipped to enable the assembly of valves according to customer specifications. Every valve undergoes advanced hydraulic laboratory for testing and quality assurance before it's delivered to the customer.

The professional sales staff includes Application Engineers and Sales Engineers who support the customer from initial enquiry through to sales and service. Bermad's team advises customers on suitable options, tailors the optimal solution to meet their specific requirements, and implements the solution onsite. The goal is to ensure complete satisfaction at the completion of every project. Bermad is committed to providing ongoing service and support for years to come.