Recent Posts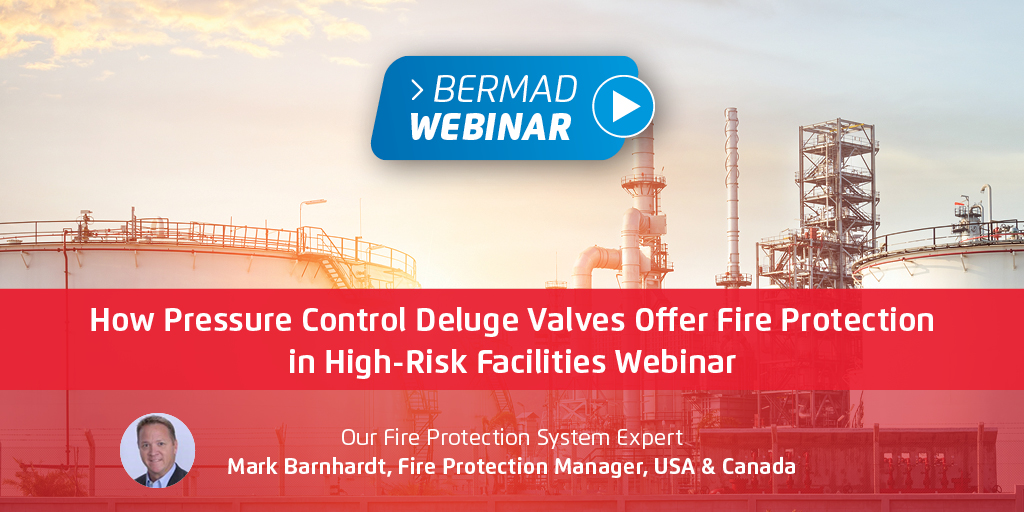 Fire is one of the greatest risks oil, gas & petrochemical facilities face on a day-to-day basis. These facilities aim to minimize this risk with fire protection that typically includes a deluge sprinkler system.
Read More
Topics: Fire Protection, BERMAD webinar
In high-hazard settings such as oil extraction facilities, refineries, and buildings in industrial parks where chemicals and other flammable liquids are stored, deluge systems are the preferred type of fire sprinkler system. Often referred to as open sprinklers, deluge systems are designed with open nozzles and empty, non-pressurized lines and are designed to discharge through all the sprinkler heads in the system. Because they deliver a large quantity of water all at once, they offer the best protection in the event of a fire in these types of facilities.
Most industrial fire protection valves are highly robust by design. However, they can still crack under the pressure of water freezing inside them, making their winterization critical to protecting the ability of the system to function properly in the event of a fire.
Read More
Topics: Fire Protection
Load More