Recent Posts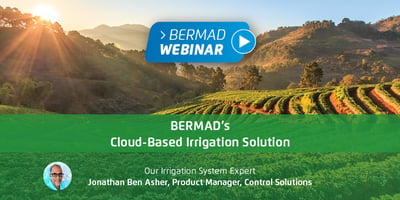 OMEGA irrigation controller series together with BERMAD Cloud Web access and smartphone app offers an advanced cloud-based control solution for your irrigation and 24/7 connectivity with your installation over the internet. Omega is a standalone battery-operated controller that offers a user-friendly and cost-effective solution for irrigation systems, water distribution, data acquisition and pre-paid systems
(districts & consortiums).
Read More
Topics: Irrigation, BERMAD webinar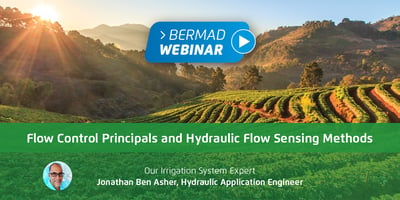 Hydraulic flow control can be used to increase the efficiency of irrigation systems, optimize water usage, and balance and protect hydraulic systems.
Read More
Topics: Irrigation, BERMAD webinar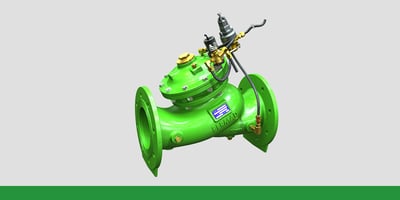 Water hammer due to valve closing is unfortunately a common risk as valve closing dramatically reduces flow – "blocking" the water path. In this short blog, we look at the problem and recommended solutions.
Problem:
Water hammer caused by valve slamming at closing.
Valve: IR-2"-100 series, commanded by external pressure (no specific application is detailed)
Working pressure: 50 meters / 73 psi
Command pressure: Not specified
Flow: 4 l/s (14.4 m3/h) / 63.4 gpm
Flow velocity: 2m/s / 6.5 f/s
Read More
Topics: Irrigation