Recent Posts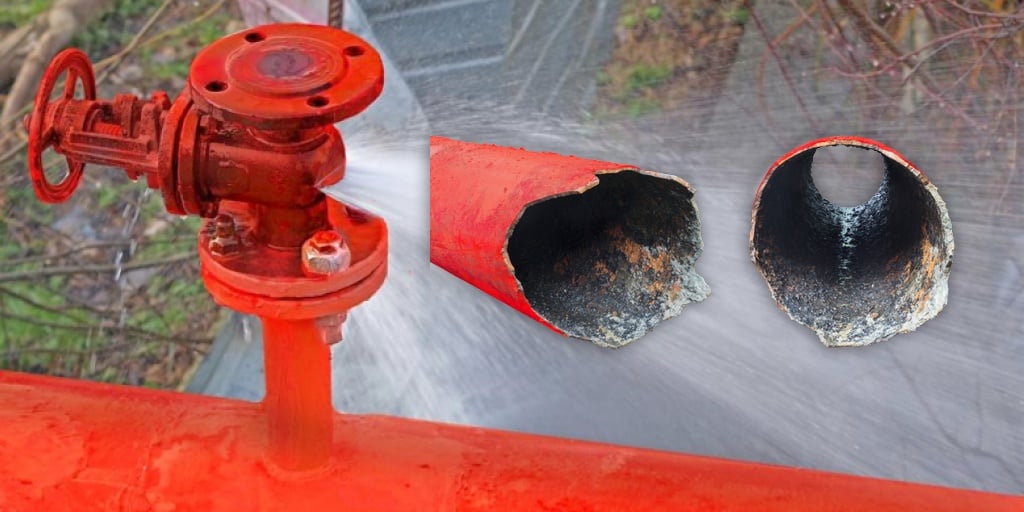 Water surge or water hammer is a pressure wave in a piping system caused when a fluid in motion is forced to stop or change velocity or direction suddenly. Pressure surges in fire water systems can be caused by a number of different factors, such as a valve closing or opening too quickly or a pump starting or shutting down suddenly. This momentum change can create a significant and potentially damaging pressure rise.
Most fire protection systems are designed to operate at a maximum working pressure of 12 barg (175 psi). Pressure waves from water hammer or pressure surge can easily exceed 50 barg (740 psi), thus creating a very real threat of damage to piping and instrumentation.
The pictures below show two examples of catastrophic damage to piping and accessories caused by water surge/water hammer in fire protection systems.
Read More
Topics: Fire Protection, Water hammer in fire protection systems
Load More